Your customer area is getting a makeover
Your customer area is getting a makeover
To make your navigation more enjoyable, we have designed a new user interface and improved the graphic design of your eDelubac account.
We are pleased to announce that the customer area and our mobile applications have been updated with a new graphic design and new features for viewing your accounts.
We invite you to explore these services in your eDelubac customer area at eDelubac.com and in your mobile application, which simplifies the management of your operations: Quickly view a summary of your transactions:
Quickly view a summary of your transactions:
Breakdown of outstanding balances, account summaries, balance trends, documents to sign, and alerts.
Easily access your accounts and condominiums as a Delubac Bank client for Property Administrators.
For businesses under judicial administration, edelubac.com allows you to enter your orders, check outstanding balances and alerts, electronically validate pending operations with your judicial administrator, and more.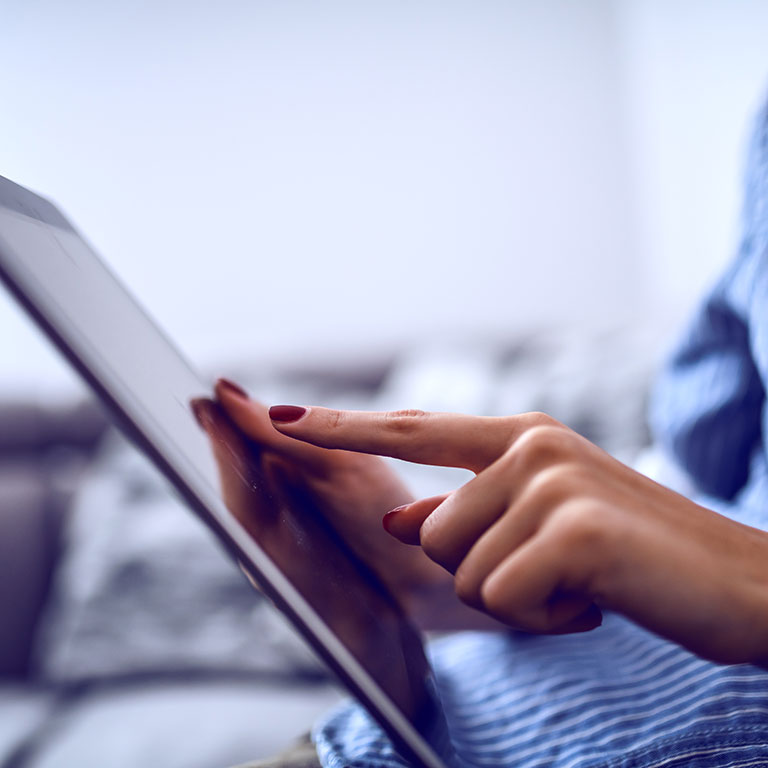 Stay informed with real-time alerts:
Receive notifications for operations pending signature or information, as well as important management events.
Check your recent transactions:
Access the financial summary and history of your accounts.
Monitor the balances of your credit card, portfolio, and checks.
Conduct your transactions securely:
Enter orders and send corresponding remittances, including domestic and international transfers.
Manage your authorizations, add beneficiaries, and order checkbooks.
Communicate with your account manager through the integrated messaging system.
Take advantage of our user-friendly and secure application to manage your banking operations with ease.
Your usual contact is available to answer your questions about your customer area.